Cru's weekly gathering is a place where students come to grow in understanding of who God is, who he says we are, and how that impacts our lives.
We have hosts who guide the meeting, students who share real and honest stories about their lives, live music by our Cru band, and a practical teaching from one of our Cru staff members. We have a good time, laugh a lot, and think deeply about God, our lives, and the world around us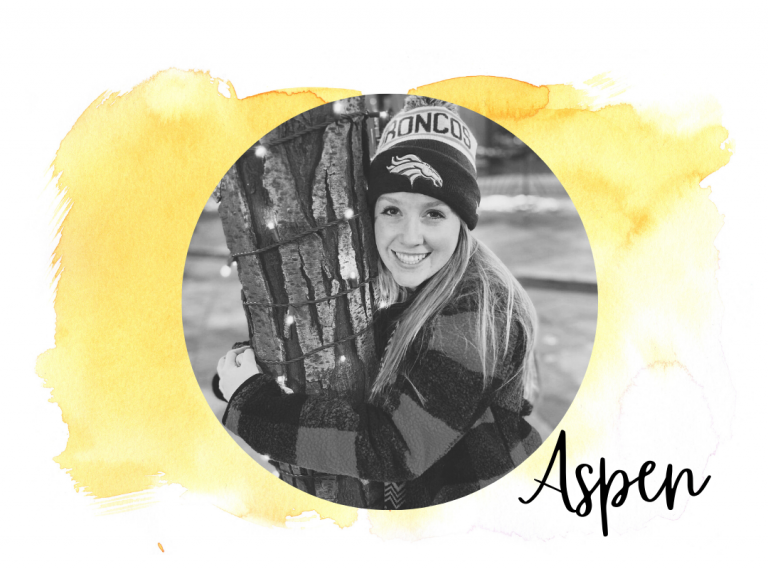 The Weekly Gathering is the highlight of every week for me! Seeing everyone involved in our movement; students of all backgrounds, age, and majors joining together to grow closer to Jesus is such a great thing to be a part of. The Weekly Gathering is the route through which I was originally introduced to Cru and first experienced the meaning of being a part of a Christ-centered community. The people I met there have welcomed me in, made me feel heard and accepted, and have become my closest friends. 
One of the most amazing parts about the Weekly Gathering is worshiping together. Some of my favorite moments are when everyone in the room is singing so loudly that our voices begin to overshadow the band. In those moments, the sense of community is overwhelming in a way that is truly moving. I feel moved to grow closer to the people around me and to bring more people in too. I get excited to reach out to nonbelievers and show them what they're missing out on. It's nearly impossible to be surrounded by so many wonderful people who are pursuing the Lord together and not want to talk about it to everyone you know! 
Serving at the Weekly Gathering has allowed me to gain a tremendous amount of trust in the Lord as I've had to learn how to give the meeting to Him when I so desperately want to take control of every aspect of it. In fact, I've never grown in leadership so quickly in any other position. It's been both rewarding and difficult serving at the Weekly Gathering. I've learned how to manage conflict in a way that is pleasing to the Lord and how to work alongside people who have different ideas about how we can be most effectively representing Christ. Leading the Weekly Gathering team has taught me how to encourage and uplift people on both a physical and spiritual level. One of the most important things I've learned is how to keep a servant's mindset while working for the Lord. To instill this in the team each week, we answer a question regarding God's presence in our lives or what we love about being a follower of Christ. This works to realign our hearts to the true mission of the night: representing Christ as best we can and bringing others into community with us!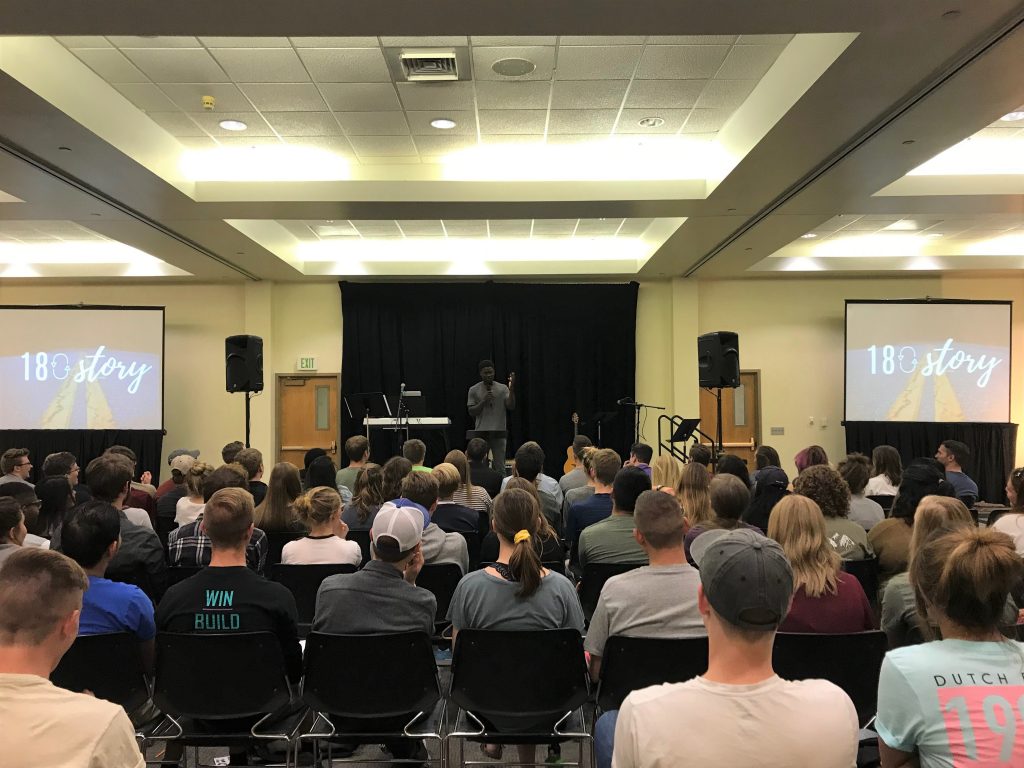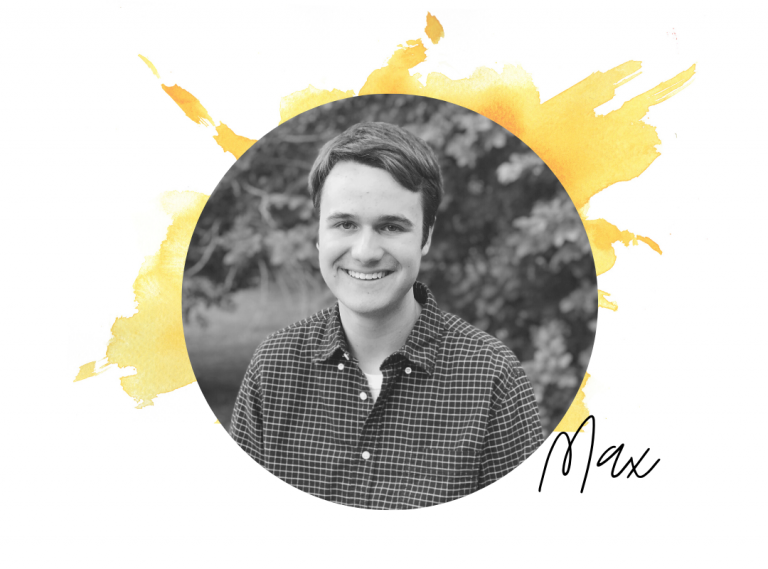 Serving on the worship team at Cru has given me another way to praise the Lord. Standing on the stage and looking out at all of the people worshiping our God together warms my heart every week.
Throughout the year, God has given some pretty powerful messages through the leaders at Cru during our weekly meetings. My brokenness has been exposed, my need for a Jesus has been solidified, and I've learned how to better live my life according to scripture. One of the most impactful things I heard one of our speakers share was that "I don't obey to be accepted, I obey because I am accepted." This message of obeying the Lord because He's already accepted me has changed how I view religion vs. the Gospel and my relationship with Jesus.
The dedication of the leaders is something that I have noticed at our weekly gatherings. When COVID-19 forced us to cancel our weekly gatherings, our leaders quickly came together and planned how we could continue to have our weekly gatherings online. They got online weekly gatherings up and running faster than some of my teachers started their online lectures. This dedication allowed God's love to shine through our leaders and displayed their desire to reach us college students even in a difficult time.
Weekly gathering is always a highlight of my week and I'm excited to see what God has in store for the future of Cru here in Southern Colorado.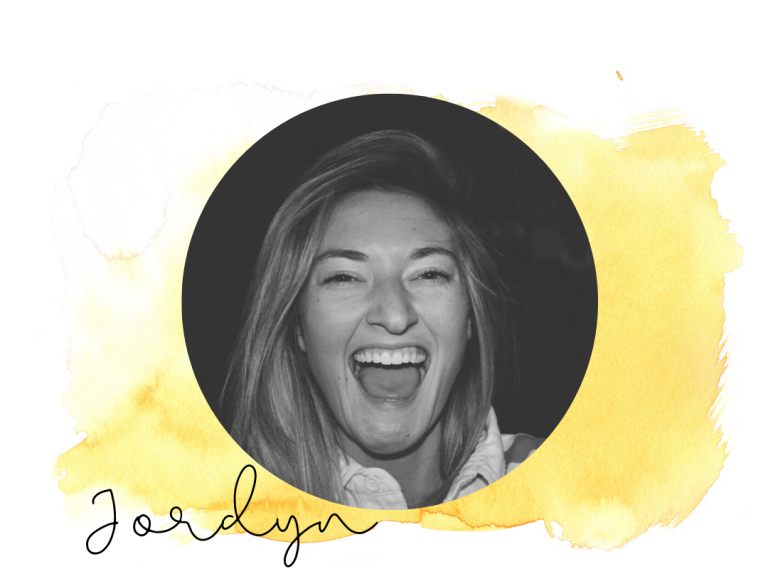 From the first night I went to CRU I immediately felt connected to everyone there. It's so nice to have a set of friends who have all the same beliefs as me and to travel and go places and talk about the Lord with new people. It's also cool to be able to grow in spiritual leadership through serving at the weekly gatherings. I'm going to apply to be a Disciple-Maker for this upcoming year and I'm so excited! I'm excited to see where I go in this group and how I keep growing in my faith! I was selected to go to Estonia for the summer of 2020 mission trip, although that has now been canceled I am very much planning on applying for mission trips for the summer of 2021. I love being a part of CRU