Weekly Gathering at the Upper Lodge
Thursdays 7:30pm at the Upper Lodge
Cru's weekly gathering is a place where students bring students to grow in our understanding of who God is, who he says we are, and how that impacts our lives.
Our weekly meeting can have anywhere from 80-120 people in attendance. We have hosts who guide the meeting, students who share real and honest stories about their lives, live music by our Cru band, and a practical teaching from one of our Cru staff members. We have a good time, laugh a lot, and think deeply about God, our lives, and the world around us. We love seeing new faces, so the door is always open and you're invited!
Our small groups meet on weeknights all over campus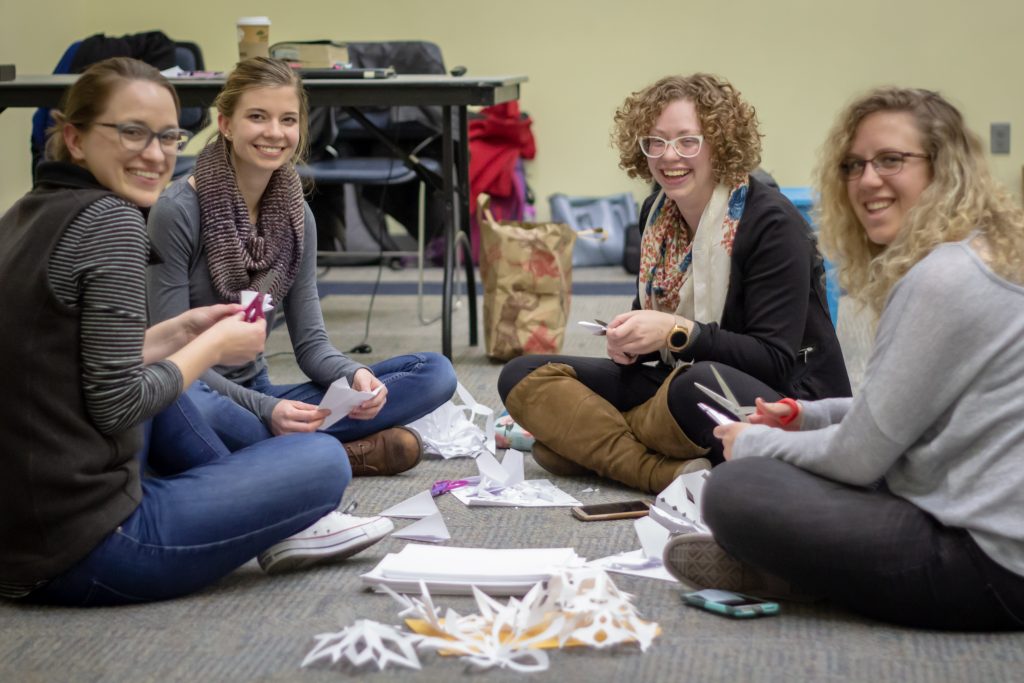 Our community groups are intended to be a place to experience Christ-centered relationships and learn about God together. If our weekly gathering is the bread of Cru's presence on campus, then Community Groups are the butter. They are a community within a community, often taking place in your residence hall, your area of study, or down the street from your off-campus house.
Our relationship with God is personal, but it should not be private. We are made for community. Even our questions about Him are not answered best on our own. Community Groups exist to forge friendships that challenge our perceptions of life, point us toward God, and respond with grace when we find ourselves falling short of His glory. Our groups pull back the curtain of our movement and reveal, not perfection, but genuine pursuit of God and His Kingdom.
Do you want to get connected with Cru?